Activate: Operation Conquest
TikTok gets into UGC in a big way. Shopify continues to innovate in the payments space. And Spring is a wonderful time of year...for new customer acquisition.
📰 The News You Missed
TikTok's Goes Big Into The UGC Game
TikTok announced today that it's launching a new ad product called "Branded Mission" that will allow creators to connect with brands and possibly receive rewards for videos. With the new ad product, advertisers can crowdsource content from creators and turn top-performing videos into ads. Advertisers can launch branded campaigns and encourage creators to take part in them. Brands can develop a brief and release it to the creator community encouraging them to participate in Branded Missions.

Creators can then decide in which Branded Missions they want to participate. All creators who are at least 18 years old and have at least 1,000 followers are eligible to participate in a Branded Mission. TikTok says eligible creators whose videos are selected by brands will "benefit from a cash payment and boosted traffic." On each Branded Mission page, creators will be able to view how much money they have the potential to earn if their video is selected.

Branded Mission is now in beta testing and available to brands in more than a dozen markets. TikTok says the new ad product will be available in additional markets later this year. | via // techcrunch.com
In the meantime, TikTok's Creator Marketplace is still the best place to connect with creators.
Shopify's Shop App, Now With Shop Cash
Rumored on Twitter:
And confirmed in support documentation:
Shop Cash is available to some Shop app customers, and currently can only be used towards purchases made in the Shop app. | via // help.shopify.com
Spring Is The Best Time of Year...For Consumers to Ditch Brands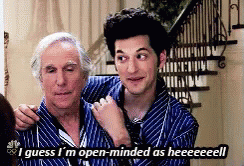 However people react, spring is the season of change. For marketers, that means consumers have a willingness to try new categories and break existing brand loyalty.

Thus, marketers should increase their focus on targeting new consumers and leaning into brand differentiation more than at other times of the year. If consumers are willing to change, it's a great time to market a "change" message—which can come in the form of a conquest campaign, where you directly target the customers of a competing brand. | via // adweek.com
Activate: Operation Conquest.
❤️ Enjoy this newsletter?
Help us grow this community - forward to a friend.
Anything else? Hit reply to send me feedback or just say hello. 👋